June 22-24, 2018
Four Points by Sheraton Hotel
Brentwood, TN
"In Harmony with Reality: Developing Serenity Through Mindfulness"
Speaker: Christie Bates, LPC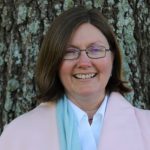 Having recently completed 11 years in the world of residential treatment, Christie Bates, LPC, is the sole proprietor of Passati Counseling & Direction, a psychotherapy and spiritual direction practice in Nashville. She is a member of the TN Licensed Professional Counselors Association, the American Counseling Association, Nashville Psychotherapy Institute, Nashville Mindfulness Facilitators Peer Group, and is on the faculty of the Buddhist Recovery Network. She is a Brainspotting professional and the author of "Accepting Your Resurrection." Beyond work, she enjoys books, movies, music, the outdoors, and leading her meditation group as a teacher ordained in the Embracing Simplicity Contemplative Order. Christie relishes her relationship with her two adult daughters and has fun anticipating the expected arrival of her first grandchild in August.
Course Description
We often hear, in recovery meeting rooms, that we suffer from a disease of perceptions. Classical mindfulness training includes specific teaching on this topic called "The 4 Hallucinations of Perception." Understanding these can have a powerful effect on our serenity and spiritual growth. The 4 Hallucinations of Perception are:
Mis-taking what is impermanent to be permanent
Mis-taking what is pleasurable to (always) be beneficial
Mis-taking what is attractive to (always) be good
Mis-taking what is not personal (not-self) to be personal (self)
Working a path or program of recovery helps to bring our perception in line with reality (mindfulness), so that we live more at peace with how things really are (serenity). Through exploring a combination of individual and relational activities, participants will learn how ALL aspects of recovery (not just meditation) are involved in improving mindfulness and serenity.
Meeting Agenda
NOTE: This year's required sessions are extended so please plan to stay through noon on Sunday, June 24.
Meeting Registration – Deadline: June  1
This retreat is required for current PHP participants as part of your agreement with the TMF. 
Register and pay online – NOTE: We cannot accept American Express as payment.
2018 Registration – Download the Registration form and mail with payment as instructed on the form.
Hotel Registration – Deadline: May 25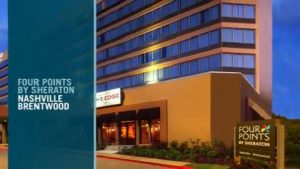 Rooms at the Four Points by Sheraton Hotel in Brentwood, TN are available at the special TMF rate of $119 per room/per night plus taxes.
Reserve by phone: 866-961-8096; please mention you are with the Tennessee Medical Foundation Retreat, June 22-24.

Questions?
Contact TMF Field Coordinator Jeanne Breard at jeanneb@e-tmf.org or Administrator Mike Todd at miket@e-tmf.org, or call the TMF at 615-467-6411.