By Mike Todd
Administrator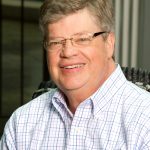 The Tennessee Medical Foundation will be opening on Tuesday, Sept. 5, in its new location in the Maryland Farms office complex in Brentwood, TN. The new address of the TMF Physician's Health Program will be:
5141 Virginia Way, Ste 110
Brentwood, TN  37027
All other TMF contact information, including phone, fax, email and web address, will remain the same.
The move offers us an opportunity to clean out and throw away and, most importantly, the TMF will also save a significant amount of money over the next five years.
We are scheduled to move the weekend of August 25-27, 2017. We will be available by phone the week of the move (August 21-25) and the following week (August 28-September 1) but we will be busy packing, moving into our new home and unpacking. Offices will re-open on Tuesday, Sept. 5, with regular business hours, 8:00 a.m.-4:30 p.m.
Please be patient with us both before and after the move. We will keep you posted on any further updates. Let me know if you have any questions; you can contact me at 615-467-6411.
As always, thank you for your support of the TMF!