Registration is now open for the 2018 Caduceus Retreat, titled, "In Harmony with Reality: Developing Serenity Through Mindfulness."
TMF's 32nd annual retreat is scheduled for Friday, June 22-Sunday, June 24 at the Four Points by Sheraton Hotel in Brentwood, TN. Details and sign-up information are on the TMF Caduceus Retreat web page.
Attendance is required for current participants in the Physician's Health Program; graduates are encouraged to attend to continue learning and growing in recovery, and to connect with counterparts who are just beginning their recovery journey.
Each June, recovering health professionals and their families throughout the state of Tennessee gather for a weekend of sharing, renewing, and learning. The annual retreat allows networking with other healthcare professionals throughout the state and is a time totally devoted to recovery. Physicians newly under contract have the opportunity to learn from those who have years of recovery. New ideas and old standards are shared in group and classroom venues. In addition, AA, NA, SA, Al-Anon, and S-Anon meetings are scheduled throughout the weekend. Family time is also built into the meeting schedule.
Registration & Rooms
Registration cost for the meeting itself remains $90 per person; the deadline is June 1.. Registrations can be made on the TMF Retreat web page. Register and pay online or download a PDF registration form and mail it in with payment to the TMF office address included on the form.
Hotel rooms are available at a special TMF rate of $119 per person, per night, plus tax; the deadline is May 25. Reservations can be made via a link from the TMF Retreat web page or by calling the Four Points by Sheraton Hotel-Brentwood directly at 866-961-8096; to receive the special rate please mention you are with the TMF Retreat when you book your room.
Our Speaker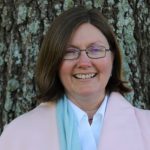 This year's speaker is Christie Bates, LPC. Having recently completed 11 years in the world of residential treatment, Ms. Bates is the sole proprietor of Passati Counseling & Direction, a psychotherapy and spiritual direction practice in Nashville. She is a member of the Tennessee Licensed Professional Counselors Association, the American Counseling Association, Nashville Psychotherapy Institute, Nashville Mindfulness Facilitators Peer Group, and is on the faculty of the Buddhist Recovery Network. She is a Brainspotting professional and the author of a new book, "Accepting Your Resurrection."
Learn more about Ms. Bates and Passati Counseling.
Course Description
In Harmony with Reality: Developing Serenity Through Mindfulness – The Dis-ease of Misperception
We often hear in recovery meeting rooms that we suffer from a disease of perceptions. Classical mindfulness training includes specific teaching on this topic called "The 4 Hallucinations of Perception." Understanding these can have a powerful effect on our serenity and spiritual growth. These are:
Mis-taking what is impermanent to be permanent
Mis-taking what is pleasurable to (always) be beneficial
Mis-taking what is attractive to (always) be good
Mis-taking what is not personal (not-self) to be personal (self)
Working a path or program of recovery helps to bring our perception in line with reality (mindfulness), so that we live more at peace with how things really are (serenity). Through exploring a combination of individual and relational activities, participants will learn how all aspects of recovery (not just meditation) are involved in improving mindfulness and serenity.
Questions?
For more information, contact TMF Field Coordinator Jeanne Breard at jeanneb@e-tmf.org or Administrator Mike Todd at miket@e-tmf.org or call 615-467-6411.