The TMF operates solely on contributions from individual physicians and health professionals, the general public, hospitals, medical groups and other health organizations, as well as grants. You can help support the TMF through donations, annual gifts, and planned giving. Please contact us and find out how you can support our program to help health professionals heal.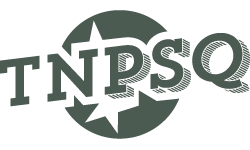 Since 1978, the Tennessee Medical Foundation (TMF) Physician's Health Program (PHP) has served doctors and other health professionals, hospitals, and communities throughout Tennessee. In the beginning, we relied on one part-time medical director and volunteer physicians from around the state to carry out our mission. Today, our program has expanded to a full complement of staff. We continue to provide expert, confidential assistance that addresses concerns specific to physicians and other health professionals across the state.
Read some of our participant stories to see how your donations have literally saved lives and careers.
We rely on financial support from donors like you. This allows us to provide the resources for healing these physicians and other health professionals we care for so desperately need. We ask you to partner with us to assure they are provided the services that enable them to recover from addiction, mental or emotional illness and maintain a healthy, balanced practice and lifestyle. Your support is invaluable to us.
Join with us as we provide a lifeline for our Tennessee health professionals!