By Mike Todd
Administrator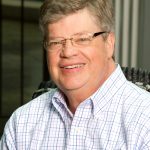 One of the themes of the TMF's spring newsletter, Physician Health, is "change." As TMF Board President Dr. Kimberly Rosdeutscher pointed out in her column, change is inevitable but you can never adequately predict when it will happen. In the matter of our office location, truer words were never spoken.
Despite my hopes of staying where we are, changes in the real estate market necessitated the TMF find less expensive space and, while we were at it, find something slightly less spacious.
I am happy to say we accomplished our goal. After many months of searching we located space in the Maryland Farms office complex at 5141 Virginia Way, Brentwood, TN 37027. This is a build-out of unoccupied space so a suite number has not yet been assigned.
The best things about the move are it offers us an opportunity to clean out and throw away and most important, the TMF will also save a significant amount of money over the next five years.
Originally we were slated to move the weekend of July 28-30, 2017, as stated in our spring newsletter. Due to delays in the issuing of permits and other common construction issues we are now scheduled to move the weekend of August 25-27, 2017.
Please be patient with us both before and after the move. We will be available by phone the week of the move (August 21-25) and the following week (August 28-September 1) but we will be busy packing up, moving into our new home and unpacking.
We will keep you posted on any further updates. Please let me know if you have any questions; you can contact me at 615-467-6411.
As always, thank you for your support of the TMF!