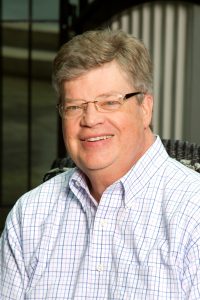 By Mike Todd
Administrator
Physician's Health, Spring 2020
It's hard to believe I am in my last days with the TMF. I am trying to come up with some highlights to cover all of the years but it's a real struggle to narrow them down to a manageable number to fit in this message. Because of the current crisis, these final months have been out of the ordinary, to say the least. I write this as our team is safely separated to avoid catching or sharing this nasty COVID virus. I am currently sprawled out on my kitchen table in my home-away-from-home, our family cabin in Monteagle.
I remember the day Vince Parrish and I both began working for the TMF back in November 2003. He served as a case manager and then Development director before retiring in 2015. Working with Vince was a great experience. He brought such a calmness and a high level of clinical expertise to the organization. More importantly, I am blessed to call him "friend".
Now it's my turn to retire and never in my wildest dreams did I think I would be here for nearly 18 years. I've only been able to succeed because of so many different people. I want to take the next few paragraphs to thank some of them.
First, I want to thank Drs. David Gerkin, Donald Gaines, and Scott Portis for extending the offer to hire me as administrator. All three gave me the tools I needed to make the TMF successful. Those people felt I was the right fit for the job and we worked well together. They always provided me "wise counsel" when asked.
I want to thank our board and staff members, both past and present. We've grown close, always operated as a family, and did what we needed to do to make the program work.
I'm grateful for the friends I've made through the TMF, all over Tennessee and around the country. I can't list them all but they include Dr. Mike Wilkerson, Jackie Fazelli and Shay Allen at Bradford Health, Dr. Scott Teitelbaum at Florida Recovery Center, Janet Hicks at Cornerstone, and Chip Dodd and Phil Herndon at CPE, among many others. I enjoyed our many conversations and visits over the years. Let's keep them going! Shay, you are always welcome to stop in and have a cigar. Actually, that invitation includes anyone, even if you don't like cigars.
I am deeply thankful for my late friend Dr. Roland Gray and his wife Diane. Dr. Gray served for many years as our medical director but more than that, Roland was my mentor and taught me so much about physician health programs. He handled himself with dignity and was so caring toward others:  it always impressed me and has stayed with me. I have so much respect for him and for Diane's continued support. I miss him greatly!
Looking back, one of the greatest blessings of my entire experience and tenure is being able to see miracles happen. When someone comes in the office for the first time – nervous, scared, and feeling like their life and career are over – I often tell them it won't always be this way, they've done the right thing, and they can turn things around by letting us help them and having a solid recovery program. Fast-forward to the end of their contract when we sit and talk and look back on the change that has transpired thanks to their recovery program and commitment, and I get to witness a miracle. Through the TMF we have the opportunity to help provide the structure for them to get their lives back and succeed where they never, ever thought they would. That's a true miracle I will always hold close to me.  Seeing those things has been a privilege. The idea of being even just a little part of that huge picture is humbling. I think that is God at work and it has been the biggest blessing I've received – that, and the people I've come to know.
I am and always will be connected to this organization. I was sitting around my firepit the other night thinking about how many huge life events have happened while at the TMF – the loss of my wife Allyson, the weddings of my daughters Amy and Rebecca and my son Jason, the birth of all my grandchildren, my marriage to Mickey, the loss of my granddaughter Logan – so many milestones on my life journey. Through the good and the rough times, my TMF family and friends have been there, offering amazing compassion, love, and support.
In much the same way, the TMF is here for you. I'm speaking now to health professionals across Tennessee:  physicians, PAs, chiropractors, optometrists, podiatrists, veterinarians, x-ray technicians, clinical perfusionists, and all students and trainees of these health professions. Whether you've utilized it yet or not, this program is here for you, belongs to you and you should support the mission because this program is irreplaceable.
I wish I'd had a program like this when I left treatment more than three decades ago, but I am not a health professional. The TMF serves a unique function for a group of people with unique skills, stressors, and requirements, and does it very well. This program offers hope and literal healing to so many and, as I've already said, helps deliver miracles in the form of transformed lives.
If you're a health professional in Tennessee, take ownership of YOUR program. It wouldn't take much: if just 1,000 people gave $500 a year, whether in a lump sum, quarterly or monthly donation, YOUR program would never again have to worry about surviving or being able to assist those who are struggling. I realize the impact the COVID situation will have on so many of our health professionals, healthcare facilities, and organizations. It's going to be a tough year all around, and the TMF is no different. It will need your support, whatever you are able to give.
I have been privileged to simply be a steward of this program to try to provide the resources needed to fulfill our mission. We have achieved many things I am very proud of, and I feel the program is on solid footing. Elsewhere in this newsletter you will read that my successor is our longtime staffer Jennifer Rainwater. When I hired Jennifer, I had the idea that she might be a good candidate to take my place. After working with her over the years and training her to step into this position, I know she will do a great job.  I also want to welcome Kathleen Haas, LCSW, who starts May 1. I will be working with her until I leave to take over my duties as case manager. She will be great!
When July comes I will be spending a good bit of time here at my cabin working on projects and enjoying the peace and quiet.  I also will be spending as much time as possible with my wife, kids, and grandkids, both here in Tennessee and in Michigan. If you ever spent time in my office you only had to look at all of the pictures of my family in my office to know how much I love them all. They have stood by me and I owe them everything. They are my foundation and having more time to spend with them is my retirement "plan." If I can be a good father, grandfather and friend, then I believe I really have accomplished something!
It has been a privilege, and I am thankful to all of you for allowing me to serve. If any of you have some time, come on down to Monteagle – play some golf or go fishing – I'll be happy to have you!