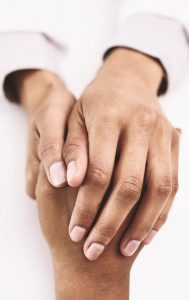 Below is the typical process and progression of events when someone is referred to the TMF. More information is available on our TMF Brochure, and on our FAQ page. 
Identification
The Tennessee Medical Foundation Physician's Health Program (TMF-PHP) maintains a 24-hour phone line for family members, patients, and co-workers to confidentially report concerns about a physician or other licensed health professional; calls made after hours will be returned within 24 business hours. We encourage physicians and other health professionals to contact us directly with questions or concerns before a problem becomes career or life threatening.
Verification
The TMF-PHP medical director and/or case managers attempt to verify the reported behavior. If the behavior is not verified, the process is halted or the information is held for further inquiry.
Interview
The referred professional is asked to make an appointment for an interview with the TMF-PHP medical director. In exchange for support, the professional is invited to follow the recommendations of the PHP in seeking specified evaluation/treatment at his or her own expense.
Evaluation/Treatment
Evaluation/treatment is carried out in facilities vetted and approved by the TMF. Professionals affected by other emotional or behavioral conditions are treated with an initial evaluation and subsequently prescribed inpatient and/or intensive outpatient therapy.
Re-Entry
Re-Entry into practice usually occurs in the week following treatment. During this period, the PHP is often the health professional's strongest – and sometimes only – ally. The PHP medical director and case managers work in concert with the treatment center's recommendations to establish contractual ground rules for re-entry into practice.
Aftercare
Aftercare is usually a five-year process. It is guided by an individualized monitoring agreement, comprised of recommendations from the treatment facility. The TMF offers guidance and accountability in the recommended aspects of each participant's recovery.