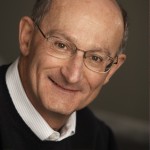 Another successful Caduceus Retreat is on the books, and the Tennessee Medical Foundation is pleased that attenders seemed to enjoy the challenges posed by both of this year's guest speakers. The 30th annual Caduceus Retreat was held June 3-5 at the Four Points by Sheraton Hotel in Brentwood, TN.
Challenging Presentations
The 2016 Retreat featured a day-long presentation on Saturday by Stress Management expert David Posen, MD. He spoke to the largely-physician audience about controlling levels of stress and ways to be more productive while avoiding fatigue, illness and burnout common in medicine. See his presentation here.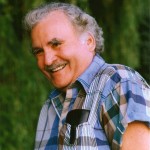 William Borchert, author and Emmy-winning screenwriter, spoke on Sunday about his own recovery journey, challenging his listeners to return to AA or their respective recovery plan when they find themselves getting off-course. He also discussed his screenplays and book detailing the lives of Bill and Lois Wilson, founders of Alcoholics Anonymous and Al-Anon. The presentation included clips that showed the making of his Hallmark Channel movies, "My Name is Bill W." and "When Love is Not Enough."
Retreat Resources
Both speakers signed copies of their books for retreat attenders, as well. Dr. Posen has authored three best-selling books, Always Change a Losing Game, Staying Afloat When the Water Gets Rough, The Little Book of Stress Relief, and his latest book, Is Work Killing You? Mr. Borchert has authored several books including When Love is Not Enough, Sought Through Prayer and Meditation, 50 Miracles That Changed Lives, 1,000 Years of Sobriety, and his latest release, How I Became My Father … a Drunk.