One new and one returning expert are the featured speakers for the TMF's 30th Annual Caduceus Retreat, scheduled for June 3-5 at the Four Points by Sheraton Hotel in Brentwood, TN.
Dr. David Posen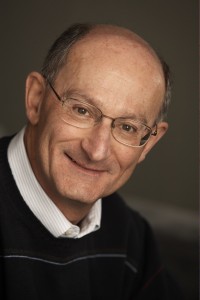 Retreat keynote speaker David Posen, MD, known as "Doc Calm" to his audiences, is an international speaker, author and seminar leader on stress management; this is his first appearance at a TMF event. Dr. Posen has written three best-selling books, Always Change a Losing Game, Staying Afloat When the Water Gets Rough, and The Little Book of Stress Relief. Is Work Killing You? is his newest release.
Stress management is a crucial topic for health care professionals and specifically those in recovery, said TMF Administrator Michael Todd.
"This is particularly appropriate for our attendees. We are all busy keeping the balls in the air with work, family and everyday living, and with our recovery responsibilities. On top of that, the technology we adopt to help us keep the balls in the air may bring advantages but it also has its disadvantages, including adding to our stress," he said. "Electronic health records, smart phones, interacting online and in social media – we are always 'on' and sometimes it's part of the job. But many of us don't know how to unplug. Dr. Posen has a unique and powerful way of showing us how and when to disconnect and how to foster a more balanced approach to every day stress."
William Borchert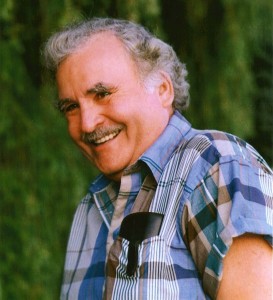 The retreat's closing speaker is back for his third TMF appearance. Emmy-nominated screenwriter and author William Borchert is known for his movies, "My Name Is Bill W." (1989) and "When Love Is Not Enough" (2010), based on his two books of the same titles that told the stories of Bill and Lois Wilson, founders of Alcoholics Anonymous (AA) and Al-Anon. Mr. Borchert has written other books including Sought Through Prayer and Meditation, 50 Miracles That Changed Lives, and 1,000 Years of Sobriety. His newest release is How I Became My Father … A Drunk.
Mr. Borchert first spoke to the TMF Caduceus retreat in 2006, shortly after the release of his book on Lois Wilson; he returned later that summer to speak at the TMF-sponsored Southeast Federation of State Physician Health Programs regional meeting. "We are happy to have Bill back this year – we consider him a part of the TMF family," Todd said.
Learn More & Register
For more on both speakers and to register for the retreat, visit the TMF Caduceus Retreat page.