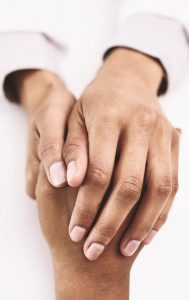 As the COVID-19 situation evolves, health professionals served by the TMF are encouraged to utilize the resources it offers, ranging from consultation with the Physician's Health Program to online resources and recovery meetings.
All resources for mental health and coping with COVID-19 are listed on the TMF Forms & Resources web page along with additional resources beyond the TMF. Here is a partial list:
COVID-19 Resources
Online Meetings
Other Resources
To quote the AMA resource in the link above, "Airline safety briefings remind us to put on our own oxygen mask before helping others in the event of an emergency. Attending to your mental health and psychosocial well-being while caring for patients is as important as managing your physical health."
Please practice self-care, and reach out for help if you need it. The TMF is here for health professionals in a variety of ways, including its new online, anonymous, voluntary mental health screening tool, the TN PSQ.
Contact the TMF by phone or email with any questions or concerns.