Physician's Health, Spring 2020
The TMF announces some changes in staff for 2020, as it bids farewell to its longtime Administrator Mike Todd on June 30.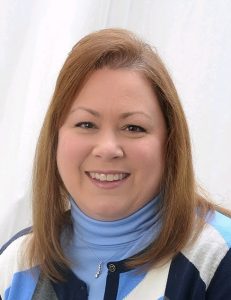 Ms. Rainwater is Now Executive Director
As of April 2020, Jennifer Rainwater, formerly executive assistant to TMF Administrator Mike Todd, Medical Director Dr. Michael Baron, and his predecessor the late Dr. Roland Gray, has moved into the position of TMF Executive Director. She succeeds Mr. Todd, who is retiring on June 30 after nearly 18 years as both administrator and a case manager.
"Taking the position of Executive Director with the TMF-PHP will be the biggest challenge of my career but I have an excellent team to work alongside – people who are passionate about our mission to help the medical community," Ms. Rainwater said.
The current COVID-19 crisis added a new layer of challenges to the transition with much of the TMF team working from home as duties were transferred. Administrative Assistants Dot Walker and Alicia Almade are also taking on new responsibilities, while the entire organization has maintained its critical mission.
"At a time like this, we understand the importance of the health of our medical professionals more than ever. It is an honor to be in a position to truly assist them," she said.
Before joining the TMF in 2016, Ms. Rainwater previously served as a church office manager, an executive assistant for an engineering firm, and personal secretary for the Kentucky state treasurer. Her most memorable work prior to joining the TMF was a college summer job painting in the chemical plant where her father worked. "It was hard work done outside in the heat wearing a hard hat, steel-toed boots, goggles and long pants," she said, adding, "It was a grueling summer, but I loved every minute of it and am still proud of the camaraderie and accomplishments of our team."
As a native of the Bluegrass State, Ms. Rainwater, along with her husband Ross and their son Ethan, root passionately for the University of Kentucky Wildcats and know "My Old Kentucky Home" by heart.
Contact Jennifer Rainwater at 615-467-6411 or jenniferr@e-tmf.org.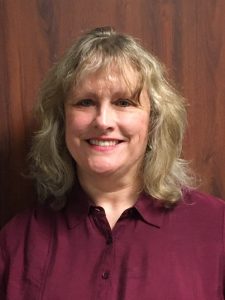 TMF Welcomes Case Manager Kathleen Haas
The TMF clinical team has a new addition: Kathleen Haas, MEd, LCSW, CADC, joined the clinical staff of the Physician's Health program as a case manager in May. She will work alongside Medical Director Dr. Michael Baron and Field Coordinator Jeanne Breard, specifically working with PHP participants previously managed by retiring Administrator Mike Todd.
Ms. Haas is a Licensed Clinical Social Worker and holds a Master's in Education, as well as certification as an Alcohol and Drug Counselor. Her start in the clinical arena began with direct service addictions treatment, and serving individuals in the recovery process has been at the heart of her career.
"Over the past few years, I have had the privilege to work closely providing support toward mental health resilience for both pre-med and law students at Baylor University to carry forward into their careers. I am so pleased to have the opportunity to now serve and support physicians in the great state of Tennessee at the Tennessee Medical Foundation," she said.
Ms. Haas arrives in Middle Tennessee and to her new position as TMF case manager by way of the heart of central Texas at Baylor University, where she worked as a senior staff clinician. Her duties included counseling, facilitating case management, and providing clinical training for social work and psychology doctoral students. She also served as a mental health wellness liaison to the Baylor Law School students focusing on the promotion of resilience in the roles of student and as future lawyers.
Prior to working at Baylor, Ms. Haas developed programming and provided outpatient mental health services for the U.S. Department of the Navy with a special focus on marital and family resilience. Her extensive work in mental health includes many years of work in adolescent and family counseling and educational programming in community-based substance abuse services. Her clinical social work background also provided opportunity for specialized work with the Department of Immigration and a Department of Defense Employee Assistance Program where she worked collaboratively with psychiatric and medical service teams.
One of her favorite employment settings included a year as adjunct faculty for Social Work at Roberts Wesleyan College in upstate New York. Kathleen and her husband Wayne love the Middle Tennessee area and are excited to be moving closer to several family members who also call the Nashville area home. Their son Matthew returned to upstate NY following high school to work and live. Kathleen and Wayne love him dearly, yet do not share the love of snow blizzards!
Welcome to the TMF team, Ms. Haas!
Contact Kathleen Haas at 615-467-6411 or kathleenh@e-tmf.org.