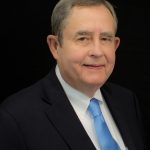 "With families and friends across the state and country in crisis, it's time for our elected leaders to address this pressing public health problem on all fronts."
TMF Medical Director Roland Gray, MD, DFASAM, has written an op-ed for the Tennessean newspaper in Nashville, praising U.S. Senator Lamar Alexander (R-TN) for his past support and urging him continue his leadership on the nation's opioid addiction crisis.
Posted on the Tennessean's website on July 6, the editorial urges the Senator to lead fellow Republicans in Congress to support mandatory funding for opioid addiction treatment.
Take Action
Contact Tennessee's U.S. Senators about including mandatory funding in legislation on opioid treatment.