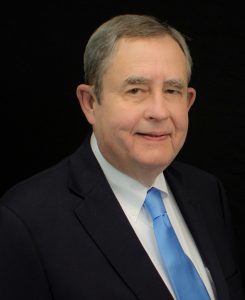 The TMF is mourning the loss of TMF Medical Director emeritus, Dr. Roland Gray. He died on Saturday, Oct. 6, after a long battle with cancer.
"Dr. Gray was a trailblazer in Physician Health Programs (PHPs); a giver of his time and energy to those suffering from addiction; a teacher; a devoted family man; and a friend to so many," said Administrator Mike Todd, who worked with Dr. Gray at the TMF Physician's Health Program for 14 years.
"Dr. Roland Gray was my friend, mentor, confidant and, at times, my sponsor," added Dr. Gray's successor, TMF Medical Director Dr. Michael Baron. "Dr. Gray was a gentle man who was Medical Director of the Tennessee Medical Foundation—Physician's Health Program from 2002-2017. As well, he held leadership positions in local, state, and national organizations related to physician health and recovery. He will be dearly missed."
TMF Field Coordinator Jeanne Breard, RN, also paid tribute to Dr. Gray. "In his kind, comforting manner he offered assistance to so many. He was always there and available when someone needed help, especially those who suffer from the disease of substance abuse," she said.
The TMF will pay special tribute to Dr. Gray in the fall issue of its newsletter, Physician Health. In 2016 and 2017, the newsletter honored Dr. Gray as he retired after 15 years of leadership of the Physician's Health Program.
See the special issues:
Please keep the Gray family in your thoughts and prayers. Rest in Peace, Dr. Gray.