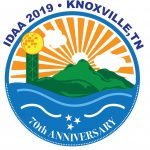 The 2019 Caduceus Retreat will be held in conjunction with the 2019 Annual Meeting of IDAA (International Doctors in Alcoholics Anonymous), scheduled July 31-August 4 at the Knoxville Convention Center. The Caduceus Retreat segment of that meeting will be held August 2-4.
"This year's meeting offers our TMF Physician's Health Program participants a chance to get the big picture when it comes to the recovery community; they will be welcomed, and have a chance to network and connect with colleagues from around the world who are also on a personal recovery journey," said TMF Administrator Mike Todd.
The Caduceus Retreat is held annually, offering TMF participants and their families throughout Tennessee to gather for a weekend of sharing, renewing, and learning. Attendance on August 2-4 is required for current participants in the Physician's Health Program; PHP graduates are encouraged to attend to continue their recovery, and to connect with counterparts who are just beginning their recovery journey. New ideas and old standards are shared in group and classroom venues. In addition, AA, NA, SA, Al-Anon, and S-Anon meetings will be held throughout the weekend. Family time is also built into the meeting schedule; the full IDAA conference will offer activities and special programming for children, teens, and young adults. 
Registration & Rooms
"This year's registration process is a bit different, due to the merging of our regular Retreat with IDAA's annual meeting," said Mr. Todd. TMF participants and alumni can find step-by-step instructions and link to registration and room reservations from the Caduceus Retreat web page.
Important notes for registrants:
The first step is to fill out a required online application for special TMF registration codes. This can be found on the Caduceus Retreat web page. Once attendees receive their codes for registration and CME discounts, they can link to the IDAA meeting site and use the codes to register. The codes will be used at the very end of the process.
The TMF has negotiated a special rate of $199 per person for its portion of the meeting; the registration deadline is June 25. The cost includes all required events and meals; attendees must pay a separate charge of $50 to receive credit for the CME offerings they choose.
Hotel rooms are available at $129 or $130 per night; the room deadline is July 10. TMF attendees can link from the TMF Retreat page to IDAA hotel information, or they can contact the hotels directly and use the special code "IDAA" to receive the discounted rate. All pertinent instructions and links can be found on the TMF Caduceus Retreat web page.
The official IDAA meeting agenda and list of events, activities, and CME offerings can be found on the IDAA annual meeting website.
Questions?
For more information, visit the TMF Caduceus Retreat web page or contact TMF Administrator Mike Todd at 615-467-6411 or miket@e-tmf.org.