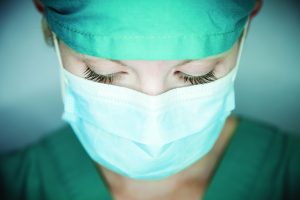 It's the time of year to remember loved ones; a time for healing, hope, and new beginnings. You can honor someone in recovery or someone who has been a big part of your own recovery journey with a special end-of-year, tax-deductible gift to the Tennessee Medical Foundation.
Click here to donate online and dedicate your gift to someone of honor; if possible, please provide the address of the honoree so the TMF can notify them of your tribute.
A Lifeline for Struggling Health Professionals
The Physician's Health Program is here every day, and has been here for the past 39 years, to help MDs, DOs, medical students, residents and interns, podiatrists, chiropractors, veterinarians, and x-ray technicians, and their families. The PHP comes alongside these health professionals when they are struggling with addictive or self-destructive behavior, mental and/or emotional illness, as well as the growing problem of stress and burnout. The program assists with all phases of the issue: identification, verification, evaluation and/or treatment, re-entry into practice after treatment, and monitoring, support and advocacy during recovery. Learn more about the TMF-PHP here.
The PHP relies on grants and contributions to maintain its role as a support for health professionals in distress. Please remember the TMF-PHP when you are making your year-end contributions.
Visit www.e-tmf.org/support to make your tribute gift, contact the TMF at 615-467-6411, or mail your donation to the TMF Physician's Health Program at 5141 Virginia Way, Ste 110, Brentwood, TN  37027.
Need Help?
As always, the holidays can be a tough time for overworked or struggling health professionals; if you or someone you know needs assistance, please contact the TMF at 615-467-6411.
Thank you for supporting the TMF's critical mission as a lifeline for health professionals in crisis!